Your home page introduces your company, business or organization to your website visitors. It states the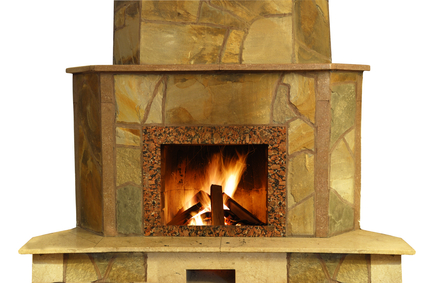 purpose of the website and serves as an entry point to other pages. Start with a welcome message including a brief summary of your profile and your services, products or activities.

Try to emphasize the specific value and advantages which set you and your offerings apart from other alternatives in the same sphere
Atlanta Stove-Birmingham Stove
Dearborn Stove
Innovative Hearth Products
(Desa-Comfort Glow- Vanguard-FMI Products-Lennox Hearth)
Empire Comfort Systems-Broilmaster
Monessen-Majestic-Martin Inds-Vermont Castings-Warm Morning
Rinnai-United States Stove Co
Reddy Heater
Locke Stove-Warm Morning

BUSINESS HOURS 9:00-5PM EST M-F.

Welcome...A&B Sales supplies parts for products that serve the gas space heating,outdoor grill and fireplace markets. We specialize in support for current and older models.

A&B has acquired the assets of Ceramic Industries and offers over 200 different radiant styles for space heaters and a large assortment of Dearborn Stove Parts. Please see our website
www.heaterradiants.com

We carry a large inventory and ship most orders the same day. Regular shipping is by US mail or UPS and most orders are received within 3-4 days. FOR EXPEDITED SERVICE USE OVERNITE OR 2ND DAY AIR.

WE SELL THE ARMSTRONG GROUP OF APPLIANCE & PARTS DEALERS LOCATED THRU OUT THE USA
CHECK WEBSITE
www.wdarmstrong.com FOR PARTS AVAILABLE CLICK ON ONLINE PARTS CATALOG AND CHECK (PAGES 326 & 327)AND ALSO WAREHOUSE LOCATIONS NEAREST YOU.

FOR FIREPLACE SERVICE CHECK
www.nficertified.org and click on Public.

Important Ordering Information:
When ordering a part please have your model number, part number,and serial number available. If you need to order a gas control it would helpful to know the manufacturer and model no of the control.
If you are not a dealer please keep in mind that local regulations require trained and qualified personnel to replace components that requires disconnecting a gas line. The local codes for other gas appliances such as water heaters and furnaces will apply. Local service from your gas company or qualified gas appliance service personnel is always the safe and legal way to maintain and operate your appliance.

Industry standards and regulations generally prohibit converting vent free appliances from one gas to another.

Please keep in mind this site is meant to offer the owner and seller the opportunity to maintain and operate their gas appliance in a safe and enjoyable manner and we look forward to assisting all of
A & B Sales, PO Box 6488 Marietta, GA 30065 770-578-1010 FAX 770-578-6668